About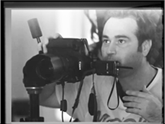 For over a decade, Dario's pictures have graced magazines, posters, billboards.
His knowledge and experience in fashion and advertising has filtered through to his wedding work, making him one of the more unique photographers in Sydney.
His simplicity and meticulous attention to detail translate to stunning images. Dario's innovative style and professionalism, further adding to his reputation. His relaxed nature and skill ensures he brings out the best in a bride.
Dario's work has received international recognition, having picked up several awards. He continues to be in demand for advertising and fashion, as well as for weddings. His passion and dedication in all fields has become part of his trademark.
Please call Dario on 0419 291 465 to talk about your wedding plans.